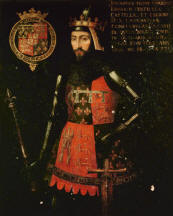 JOHN of GAUNT, 1st Duke of LANCASTER 6 March 1340 – 3 February 1399, was a member of the House of Plantagenet, the third surviving son of King Edward III of England and Philippa of Hainault. He was called "John of Gaunt" because he was born in Ghent, rendered in English as Gaunt. When he became unpopular later in life, scurrilous rumors and lampoons circulated that he was actually the son of a Ghent butcher, perhaps because Edward III was not present at the birth. This story always drove him to fury.[1]
As a younger brother of Edward, Prince of Wales (Edward, the Black Prince), John exercised great influence over the English throne during the minority of his nephew, Richard II, and during the ensuing periods of political strife, but was not thought to have been among the opponents of the king.
John of Gaunt's legitimate male heirs, the Lancaster's, included Kings Henry IV, Henry V, and Henry VI. His other legitimate descendants included, by his first wife, Blanche, his daughters Queen Philippa of Portugal and Elizabeth, Duchess of Exeter; and by his second wife, Constance, his daughter Queen Catherine of Castile. John fathered five children outside marriage, one early in life by a lady-in-waiting to his mother, and four surnamed "Beaufort" (after a former French possession of the Duke) by Katherine Swynford, Gaunt's long-term mistress and third wife. The Beaufort children, three sons and a daughter, were legitimised by royal and papal decrees after John and Katherine married in 1396; a later proviso that they were specifically barred from inheriting the throne, the phrase excepta regali dignitate (English: not eligible for the royal dignity), was inserted with dubious authority by their half-brother Henry IV. Descendants of this marriage included Henry Beaufort, Bishop of Winchester and eventually Cardinal; Joan Beaufort, Countess of Westmorland, grandmother of Kings Edward IV and Richard III; John Beaufort, 1st Earl of Somerset, the great-grandfather of King Henry VII; and Joan Beaufort, Queen of Scots, from whom are descended, beginning in 1437, all subsequent sovereigns of Scotland, and successively, from 1603 on, the sovereigns of England, of Great Britain and Ireland, and of the United Kingdom to the present day. The three succeeding houses of English sovereigns from 1399 — the Houses of Lancaster, York and Tudor — were descended from John through Henry Bolingbroke, Joan Beaufort and John Beaufort, respectively.
When John of Gaunt died in 1399, his estates were declared forfeit as King Richard II had exiled John's son and heir, Henry Bolingbroke, in 1398, for 10 years. Bolingbroke returned from exile to reclaim his inheritance and depose Richard. Bolingbroke then reigned as King Henry IV of England (1399–1413), the first of the descendants of John of Gaunt to hold the throne of England. Due to some generous land grants, John was not only one of the richest men in his era, but also one of the wealthiest men to have ever lived.
---
Wars of the Roses
Henry VI was a weak monarch who suffered from periods of mental illness. In 1461, he was usurped and imprisoned by his cousin Edward of York,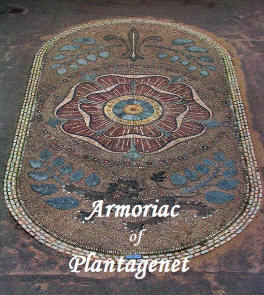 who proclaimed himself Edward IV of England.
Henry VI was eventually able to fight back and reestablished his rule in 1470, but a little under six months later was forced from the throne once again by Edward IV. He died in captivity in 1471, 17 days after his son and heir, Edward of Westminster, died at the Battle of Tewkesbury, leaving no legitimate heir of John of Gaunt.
Both houses used a rose emblem, a Red Rose for Lancaster and a White Rose for York, so the conflict between the two houses was dubbed the "Wars of the Roses" by historians. However this may be a mistake, since both houses used many emblems - one very popular Yorkist emblem was "the sun in spendour". It is far more likely that Henry VIII usurped the minor badges of both houses, because his own badge was a red and white rose - the Tudor rose - and he wished to bask in the reflected glories of both York and Lancaster - each a cadet branch of the royal Plantagenet House.[1] Also, the conflict was not known at the time as the Wars of the Roses, but the Wars of the Cousins, since Henry and Edward were both Plantagenets, and first cousins.
Note: For a full family tree of the Royal Family click here
---
House of Lancaster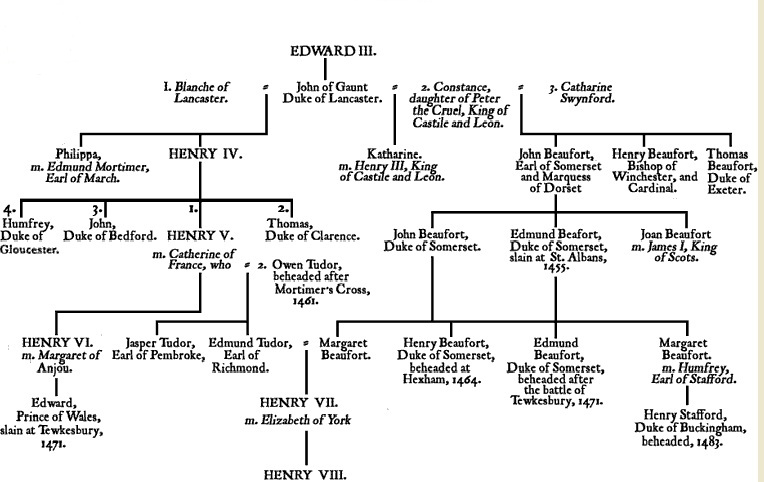 ---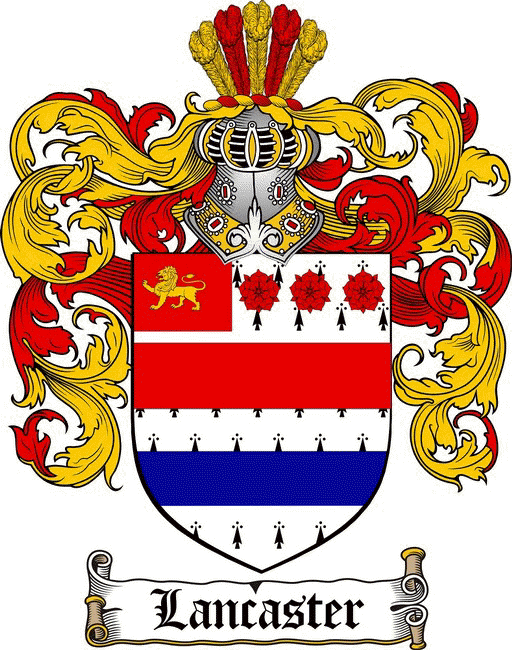 The Family Lancaster
---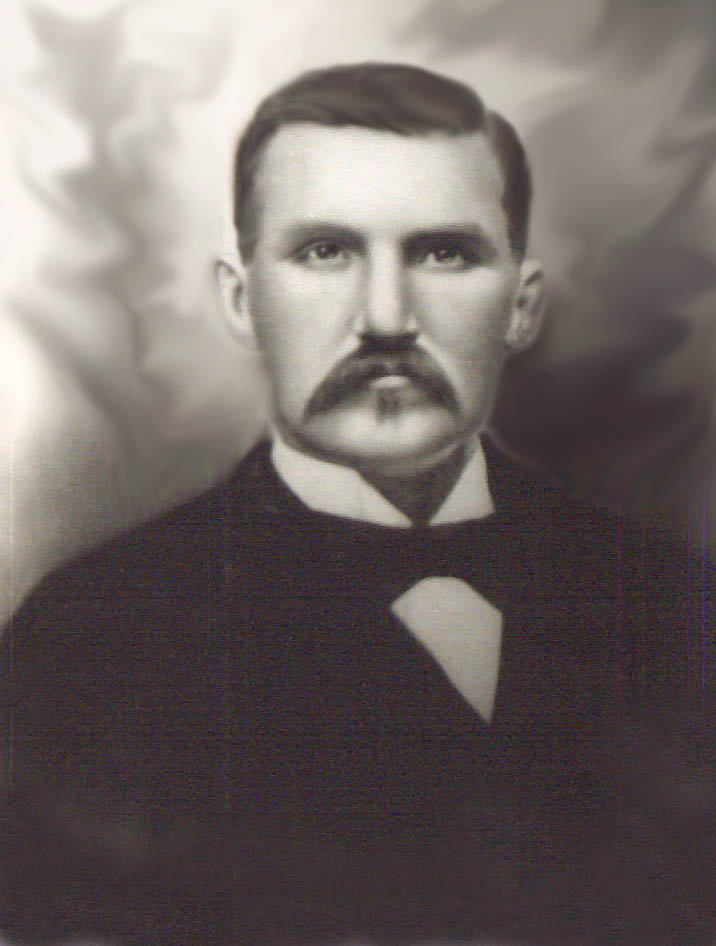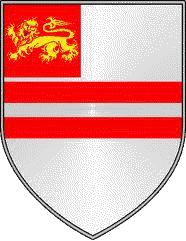 WALTER HAROLD SYLVESTER2 LANCASTER (WALTER1) was born January 02, 1857 in Richmond, Surrey, England, and died May 31, 1915 in Yarmouth, Nova Scotia, Canada. He was the son of HAROLD WALTER LANCASTER and ARABELLA SYLVESTER. He married ANNIE LAURA DALL July 11, 1894 in Green Harbor, Nova Scotia, Canada, daughter of THOMAS GEORGE DALL and CAROLINE MCMILLAN. She was born September 4, 1863 in Green Harbor, Nova Scotia, Canada, and died Abt. 1949 in Boston, Massachusetts.
More About WALTER HAROLD SYLVESTER LANCASTER:
Burial: June 01, 1915, Mountain Cemetery, Yarmouth, Nova Scotia, Canada.
Immigration: Per 1901 Canadian census Walter immigrated from England in 1881 to Canada.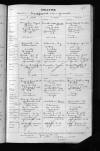 WALTER HAROLD SYLVESTER LANCASTER death record. This record is a 'Thumbnail.' Click to enlarge.

WALTER HAROLD SYLVESTER LANCASTER and ANNIE LAURA DALL marriage record. This record is a 'Thumbnail.' Click to enlarge.
Notes for WALTER HAROLD SYLVESTER LANCASTER:
Per Caroline Dexter-Lancaster, Walter Lancaster's second daughter, wrote in a note at the age of 87 remembering her father's death bed confession when she was a teenager to her mother Laura. The note was written in 1984:
"First about my father, I was a young teenager when he passed away, he died fairly young was 56 or 57 if he were alive today he would be well over 100 years old. He was over 40 when I was born and I'm now 87, so figure it out. My father was born to the Gentry. An old English Family he said one time that they could trace their ancestry back to the "Oliver Cromwell Days" in British History. That is a very long time ago. I should know, but I have forgotten. As a young man he attended "Harrow College," a preparatory school for either "Cambridge" or "Oxford." While there my father met a local girl, had an affair, and he did the honorable thing and married her. Of course in those days, the class system was everything when the family found it out his father came down there and he was disinherited. We knew he had been expelled from the family, but didn't know why. But on his death bed he told Mamma the reason. Anyway, his father said "this day I take legal proceedings you are no longer our son." Getting married in those days out of your own class was almost as bad as having committed crime. He was an only son. I guess it about killed his parents. They both died young. He left college of course and lived there until the birth of the baby, but both the Mother and child died during childbirth and then he went out into the world, but he always kept in touch with his Mother through college friends until she passed away, in fact through his Mother, he went to India and worked for the British Government. For a while his Mother had connections there, that is before India won it's independence from England. It isn't clear whether his father knew this or not, I think he died before the Mother. Anyway, he always loved the sea. He left India as he said he couldn't take the climate. While there, he studied navigation and became a first-mate and that seem to be what he did for a long time. How he came to Nova Scotia and met Mamma is unclear. He met her and didn't stay, but he always wrote to her wherever he was and 10 years later he returned and they were married. His name was WALTER, he must have been born in the 1850's because Mamma was born in 1863 and he was 8 or 9 years older than she. His fathers name was HAROLD and his Mother's name was ARABELLA. Aba (Arabella, Caroline's older sister), was named after her. Some one told me they read in a London paper a lady named ARABELLA LANCASTER had tea with the Queen. My father was a brilliant man. He was a musician and linguist and been all over the world and knew so much. Sorry I can't give you dates on anything, it's been so long ago, I will try to tell you what I know of Mamma's background. She was pure Scotch and all of her people before her. When they left Scotland they came to this country (USA) and settled in one the Carolina's, north I think, but when this country became independent of England they and many more because (United Empire Loyalists) that meant they were true to the Crown and fled to the Maritime Provinces of Canada. That was a long time ago, whenever it was I've forgotten when the revolutionary war was, I've forgotten the year, you know that better than I do. Dates allude me today."
End of note...
It was felt that this letter was a family treasure and should be posted in it's entirety for Walter's heirs to view. I thank my sister for coming forth with this note that she obtained from Caroline Dexter-Lancaster.
---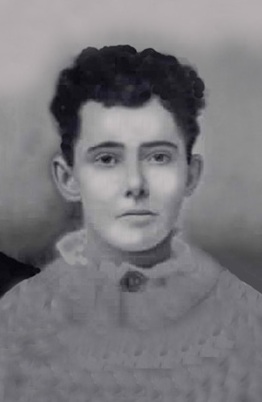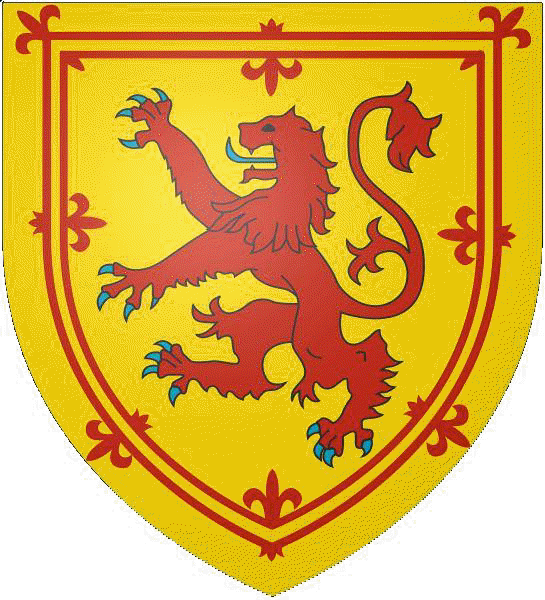 More about ANNIE LAURA DALL:
Annie Laura Dall went by 'Laura.' Both of her parents families immigrated from Scotland, "click here to view website". Laura taught music and when Walter's ship was in town he would have his violin worked on as he was an accomplished musician. Over time writing letters back and forth Laura and Walter became more acquainted and eventually when meeting again they married.
More About ANNIE LAURA DALL:
Christening: 26 FEB 1871 Parishes Of Saint George And Saint Patrick, , Shelburne, Nova Scotia
---
Children of ANNIE DALL and WALTER LANCASTER are:
i. NEW: ARABELLA B.27 LANCASTER (WALTER HAROLD SYLVESTER2, WALTER1) was born April 15, 1895, Locke Port, Nova Scotia, Canada; died December 24, 1985, in Huntington, Indiana and was buried in Boston, Massachusetts with her husband FRANCIS SHAW. FRANCIS SHAW was born in England 1876
More About FRANCIS SHAW:
Occupation: Francis was a medical Doctor and served in WW1 as a Major in the medical corps. He graduated from the Harvard Medical school in 1900.
More About ARABELLA LANCASTER:
Occupation: Registered Nurse. Arabella was a nurse and worked directly for Elliott P. Joslin, M.D. Dr. Joslin most often referred to as -EPJ- is considered the pioneer in diabetes. He was the first doctor in the U.S. to specialize in the disease, and this distinction is the first of many firsts associated with him. Everyone who works in the diabetes field at some point learns about EPJ. What makes him unique is both his early interest in a little known disease and his vision as to how to treat it.
More About ARABELLA LANCASTER:
Arabella is buried in Middlesex, Massachusetts. She entered the United States, Boston, Summerville Massachusetts as a Registered Nurse as her occupation.

ARABELLA B. LANCASTER ship passenger manifest (Click on thumbnail to view document)
1.
1. ii. CAROLINE B. LANCASTER, born February 02, 1897, Shelburne, Nova Scotia; died March 02, 1986, Boston, Massachusetts.
2. iii. HAROLD TRESLOVE LANCASTER, born September 10, 1900, Shelburne, Nova Scotia.
iv. THOMAS GEORGE LANCASTER, born June 13, 1902, Shelburne, Nova Scotia; died 1970, California; married HAZEL UNKNOWN.
More about THOMAS LANCASTER:
In the Nova Scotia 1911 census it has THOMAS LANCASTER as: "FRANCIS GEORGE LANCASTER."
3. v. EILEEN LAURA LANCASTER, born June 22, 1906, Yarmouth, Nova Scotia, Canada; died July 29, 1967, Seattle, Washington.
2. Generation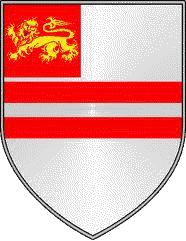 2. NEW: CAROLINE B.27 LANCASTER (WALTER HAROLD SYLVESTER2, WALTER1) was born February 02, 1897 in Locke Port, Nova Scotia, and died March 02, 1986 in Boston, Massachusetts. She married (1) HAROLD PENNY. She married (2) LEON DEXTER.
Notes for HAROLD PENNY:
Harold Penny was Caroline Lancaster's first husband in whom they had one child, Harold Penny Jr. Harold Sr. He was hit by a car and was killed on his way to checking their mail. This happened after surviving WWI.
Child of CAROLINE LANCASTER and HAROLD PENNY is:
i. HAROLD A. PENNY28 JR., born, July 23, 1927, died April 17, 1993 Middlesex, Massachusetts.
More about CAROLINE B. LANCASTER:

CAROLINE B. LANCASTER ship passenger manifest (Click on thumbnail to view document)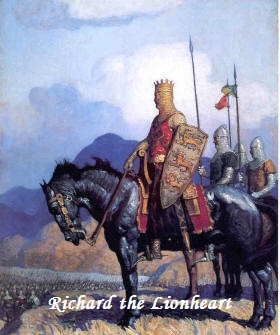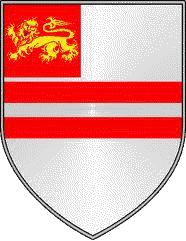 3. HAROLD TRESSLOVE27 LANCASTER (WALTER HAROLD SYLVESTER2, WALTER1) was born September 10, 1900 in Locke Port, Nova Scotia, Canada. He married MYRNA S. HARDY. She was born November 8, 1904 in Shelburne, Nova Scotia, Canada.
Child of HAROLD LANCASTER and MYRNA HARDY is:
i. Living child.
More about MYRNA S. HARDY:
Social Security number: 010-28-1767
Death date: June 1977, Hampton, New Hampshire.
MYRNA was born in Shelburne, Nova Scotia, Canada.
More about HAROLD TRESLOVE LANCASTER:
Death July 1976, Rockingham, New Hampshire.
Harold served in WW1 with the CEF 219th military unit.
Social Security number: 022-09-4074
Harold owned his own business, a distribution company for stationary products.
More About Harold Tresslove Lancaster: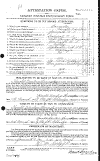 HAROLD TRESSLOVE LANCASTER military record (Click on thumbnail to view document)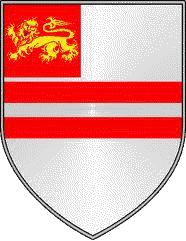 4. EILEEN LAURA27 LANCASTER (WALTER HAROLD SYLVESTER2, WALTER1) was born June 22, 1906 in Yarmouth, Nova Scotia, Canada, and died July 29, 1967 in Seattle, Washington. She married MAX RICHARD HERRMANN Abt. 1928 in Boston, Massachusetts, son of FRANZ HERRMANN and LOUISA MODROW. He was born November 26, 1908 in Anoka, Minnesota, and died July 04, 1979 in Seattle, Washington.
Notes for EILEEN LAURA LANCASTER:
The 1911 Nova Scotia Canadian census has EILEEN LANCASTER as: "EILEEN LAURA LANCASTER."
Per son Richard Herrmann, Eileen was extremely gifted playing the piano.
Notes for MAX RICHARD HERRMANN:
Richard was baptized as, 'Max Richard Herrmann', but he went by Richard Max.
Richard, b. 1908 enlisted into the U.S. Marine Corps at the age of 17. Caught Malaria in South America while on military campaign and was brought back to a military hospital in Boston, Mass where he met his wife Eileen Bosworth Lancaster, and married. After several years he moved his young family to Anoka, Minnesota where Max Richard was born and raised. In the early 1940's Max Richard and Eileen moved their family to Los Angeles, California. In the late 1960's the family migrated to the Pacific Northwest, Seattle, Washington.
More About MAX RICHARD HERRMANN:
Burial: Seattle, Washington
Christening: January 03, 1909, St. Johns Lutheran, Maple Grove, Hennepin Co, Minnesota
Military service: U.S. Marine Corps
Occupation: Tool and Die Maker/Machinist.
Sponsors/Godparents: Gustave Modrow, Wanda Stark Herrmann
Children of EILEEN LANCASTER and MAX HERRMANN are:
i. Living
ii. ELIZABETH HERRMANN, b. March 25, 1930, Somerville, Mass; d. October 2001, Startup, Washington.
iii. Living
iv. SANDRA EILEEN HERRMANN, b. July 28, 1941, Minneapolis, Hennepin County, Minnesota; d. February 25, 2015, Everett Washington.
v. LORAN HERRMANN, b. October 20, 1943, Lynnwood, California; d. March 07, 1944, Lynnwood, California.
vi. Living.
---
Pictures of England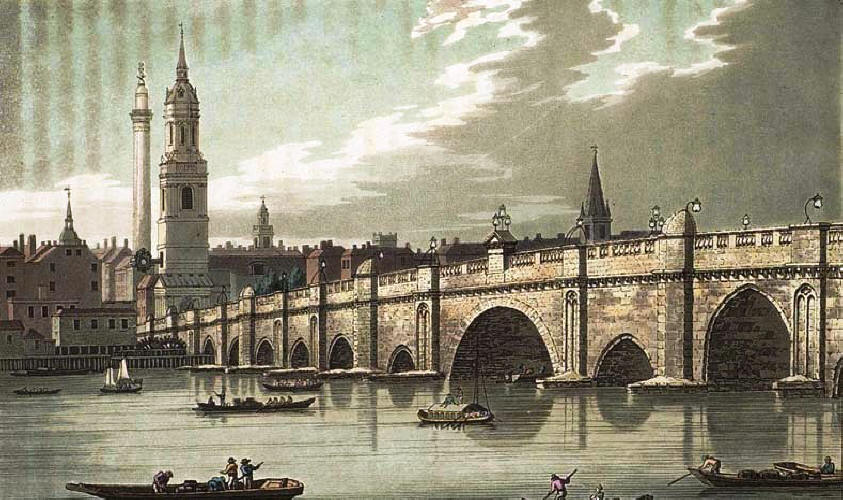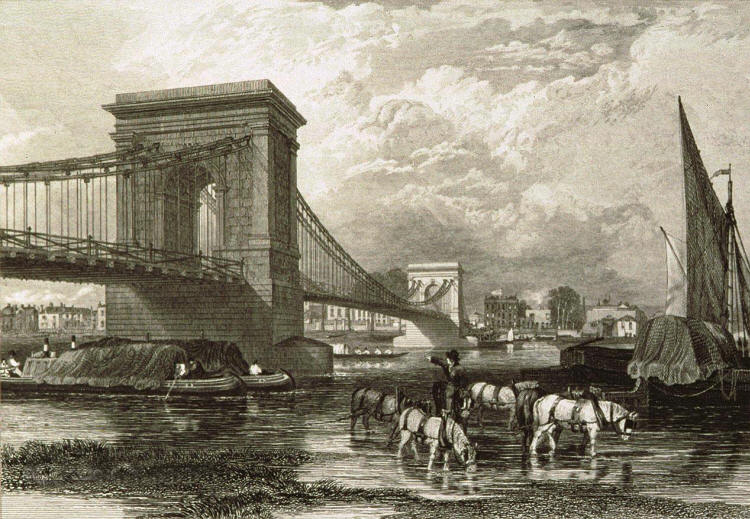 Old London Bridge Pictures 1700-1800's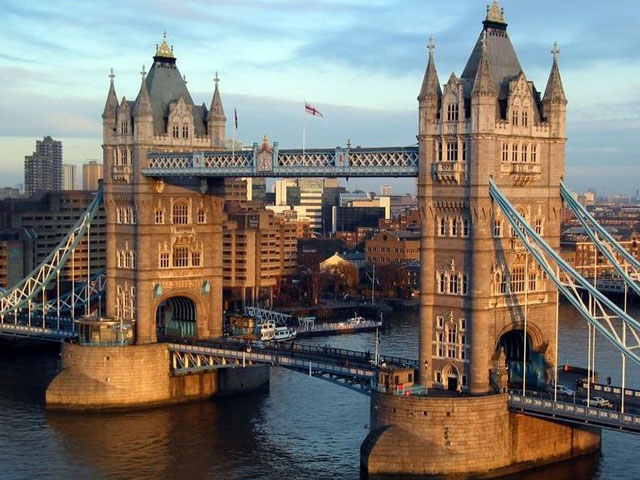 Tower Bridge